Graduate Teaching Assistant, University of Glasgow (2021)
Research Intern, ASCoR (2019)
September 2019 – December 2019

University of Amsterdam
Project: ERC Europinions, Professor Claes de Vreese
Within the Europinions project I work on the analysis of textual media data collected from major media outlets in ten European countries.
Research Assistant, SFB 884 (2018)
October 2018 – August 2019

University of Mannheim
Project: The domestic foundation of governmental preferences over European politics, Professor Thomas König
In Project C6 I supported the construction of a data-set with protocols of the European parliament and it's preceding institutions
---
October 2018 – May 2019
Project: German Internet Panel, Professor Annelies Blom
For the German Internet Panel project I test the questionnaires for possible errors in all steps of its development from the design of the web survey to the final data sets.
Student Assistant, GESIS (2017)
July 2017 – September 2018
Department: GESIS Training, Reinhardt Schunck

With Gesis-Training I supported the organization of workshops, the Spring- and Method seminars as well as  the GESIS-Summerschool. My major task was the evaluation of the offered courses. During my time at GESIS I helped to fully automate the evaluation process by programming a Stata ado.
Intern, Deutscher Bundestag (2016)
Apr. 2016 – May 2016
Office of MdB Rolf Mützenich

During my internship in the office of MdB Rolf Mützenich I supported academic tasks such as preparing informational material for faction meetings. I also prepared Mr. Mützenich's texts for publication and conducted part of the office's e-mail correspondence.
PhD in Politics, University of Glasgow
Master of Science in Political Communication, University of Amsterdam
Master of Arts in Political Science, University of Mannheim
Semester Abroad, Western Washington University
Bachelor of Arts, University of Duisburg-Essen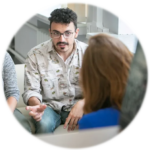 September 2022 - December 2022
Visiting Fellow
University of North Carolina at Chapel Hill
September 2021 - July 2022
Graduate Teaching Assistant,
Q-Step - Nuffield Foundation/University of Glasgow
September 2019 - December 2019
Research Intern,
ASCoR - University of Amsterdam
Europinions Project, Professor Claes de Vreese
October 2018 - August 2019
Student Assistant,
University of Mannheim
Professor Thomas König
German Internet Panel, Prof. Annelies G. Blom
July 2017 - September 2018
Student Assistant,
GESIS Leibniz Institut
GESIS Training,  Dr. Reinhard Schunck
Intern,
Deutscher Bundestag
Office of MdB Rolf Mützenich
PhD in Politics, University of Glasgow
Anja Neundorf, Christopher Claassen
September 2019 - July 2020
Master of Science in Political Communication, University of Amsterdam
September 2018 - September 2020
Master of Arts in Political Science, University of Mannheim
September 2016 - March 2017​
Visiting Student, Western Washington University
October 2014 - October 2018
Bachelor of Arts, University of Duisburg-Essen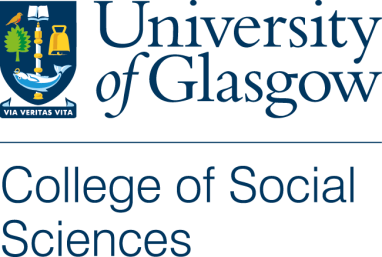 October 2020 - September 2023

September 2019 - September 2020
Scholarship for graduates of all disciplines to study at the University of Amsterdam